Remember last week when I told you about how Disney on Ice presents Dare to Dream was coming to St. Louis?  Well, we were able to go!!!  I have never been to one of these shows so I wasn't sure what to expect.  What we saw was not in any of my wildest dreams though!  It was AMAZING!!!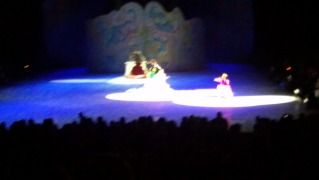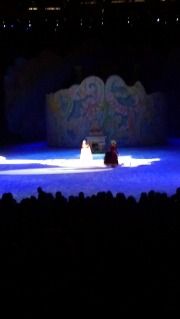 Joley was so excited to see the princesses.  She told us that she wants to be a princess even.  I found it hard to even remember that the characters were ice skating because their movements were so smooth.  I was absolutely amazed and shocked by how wonderful the characters were portrayed.  I loved how they included some audience participation too.
My favorite part was during Tangled.  I could not believe how beautiful the skating was and when the princess was raised up in the air… oh my gosh… my jaw about fell down!
This show was so good and I recommended all my friends to see it.  If you live in an area where this show is coming, I strongly encourage you to go!  You won't be disappointed.
Disclosure: We received tickets to facilitate this review. All thoughts and opinions are my own.