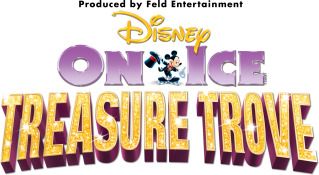 We went to Disney on Ice – Treasure Trove on Thursday night.  I still wasn't feeling all that well but I knew I would never live to hear the end of it if we didn't go.  My kids were so excited to go.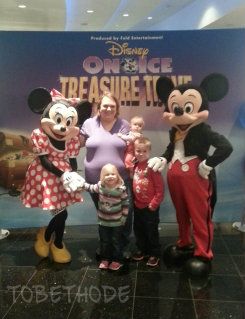 We did a meet and greet beforehand with Mickey and Minnie.  Surprisingly, the kids went up to get their photo taken with them.  I was there too of course!
We sat down for the show and let me tell you, there isn't a bad seat in the house.  Chaifetz Arena is a great place for a show like this.  Every seat was great for this type of event.  Once the show started, we were so enthralled and excited that it is all a blur from there on.  Several different Disney shows are represented including Alice in Wonderland, Lion King, The Little Mermaid, Tangled, and more!  My favorite was probably The Little Mermaid.  Johnny's was Aladdin because of the flying carpet and Joley liked when all the princesses came out at the end.  Jemma seemed to really get into this show too and was bouncing and clapping the whole time.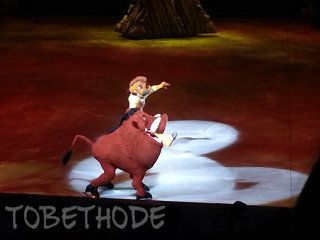 I would recommend heading down to Chaifetz Arena this weekend if you live near St. Louis.  This show was, in one word, AWESOME!  I even talked with one of my students in my clinic about it on Friday and shared some pictures with her because I found out she was going to go.  You don't want to miss this show!
Oh, and don't forget the discount code you can still use… FFA12 for $5 on select Disney On Ice tickets online at http://thechaifetzarena.com/event_429 ($13 and $19 tickets only).
Disclosure:  Thanks to Feld Entertainment for allowing my family to go to the show.  We had a blast!  All thoughts and opinions are my own.