The tech made a guess and said she wasn't sure. The doc came in and I asked him to take a look too. He said that he agreed with Beth (tech) and wasn't showing any signs of reservation like last time. We also got to see a great pic of the baby's privates (better than below).

It's a GIRL!!!!!! Her name will be Joley Ann.
This is the pic of the spine we got… the reason we had to come back today.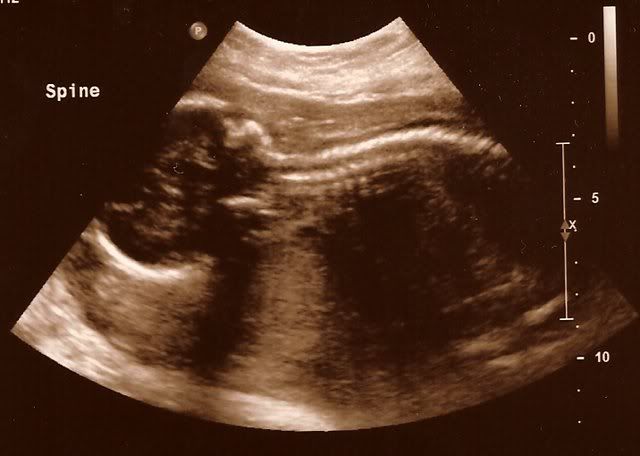 Baby is healthy and doing well. I do have a low lying placenta (not good sounding when it comes to wanting the vbac) and I have to go back in 6 weeks to have them check the status on that.