You all know by now how much I love my Kindle.  With that loves comes the need to protect it.  M-Edge Kindle covers have been on my Kindle since (almost) day one.  Prior to buying one, I did thorough research on which covers are good and hold up  M-Edge was at the top of my list.  And, not only were they highly recommended, but they were affordable too.  Since then, I have been more than pleased with the workmanship and quality.  The first cover I have had for several years and it is still keeping my Kindle safe from falls, scratches, or any other mishaps (gasp!).  It is a leopard patent print and is super cute, if I do say so myself.  M-Edge is sending me a new cover to review as well and it is also very cute.  I can't wait to receive it!  It retails for $40 and is custom made.  If you like, you can also design your own cover for a Kindle, Nook, iPad and more!
I also have a fantastic light for my Kindle that slips right into the cover called the e-Luminator BookLight.  While the style has changed since I received my first one, the idea is the same.  The light gives you options about brightness and the new one even has an auto-shutoff feature which is wonderful for readers, like me, that fall asleep reading.  It swivels to stay out of the way when you no longer need it.  It comes in graphite or white color and is something I would not want to be without!  I love it.  It can be purchased for $19.99.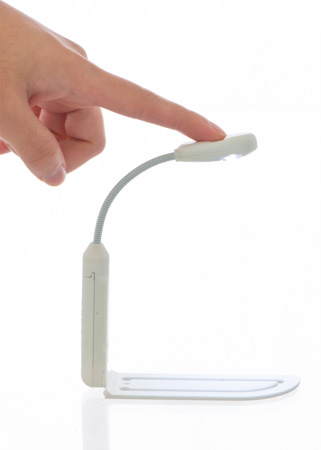 M-Edge has more than Kindle covers.  You can find a cover for a Nook, iPad, Sony Reader, Kobo, Samsung Galaxy, Pandigital, HTC Flyer, HP TouchPad, iRiver Story, and Motorola Xoom.  I especially love the iPad 2 kid-safe cover called a Super Shell.  It looks fantastic!  '
I have a Kindle 2 and you can still purchase some covers for it.  But, there is a big sale going on right now for Kindle 3 owners that I want you to know about!
The more you shop, the more you save on all Kindle 3 jackets!
Buy 2 jackets for $30 ($40 savings!)
Buy 3 jackets for $39 ($50 savings!)
Buy 4 jackets for $48 ($70 savings!)
Buy 5 jackets for $55 ($94 savings!)
Also, buy a $30 mystery box full of Kindle 3 goodies, guaranteed to contain at least 2 jackets plus a bunch of exciting extras. To sweeten the pot, one of the boxes contains a BRAND NEW Kindle 3 device!! There are a limited number of mystery boxes available, so shop fast!
Now, you may be wondering why you would need more than one Kindle 3 jacket.  Well, with the great selection and beautiful designs, you may want to change up your jacket from time to time.  It is fun and gives you a sense of change (think of it as a new book jacket).  These are some great savings so be sure to get in on them while you can!
I also just noticed there are a number of Kindle Fire Covers in the works from M-Edge.  If you are a lucky one to get one of the Kindle Fire products, be sure to check out M-Edge to keep it safe!
Disclosure: We were given the product(s) mentioned for the purpose of review. All thoughts and opinions are my own.