Happy Thursday!  Can you believe how quickly this year has gone by?  I am amazed that there are only a few more weeks in this year and even less until Christmas!  I need some ideas for Christmas so I will be checking out all of your great giveaways this week with that in mind!
Here are my current giveaways!  They are all Rafflecopter.
Carlito C. Caterpillar's MathHouse Game Card Set (12/17)
Wishing Watch *7 winners* (12/17)
Energizer Batteries (12/17)
PetCakes Collectible Toy (12/17)
Kidorable Dragon Knight Umbrella (12/17)
Crate and Barrel Baking Dish (12/17)
$50 GameStop gift card (12/22)
Crayola High-Tech Prize Pack (12/24)
Red Gold Tomatoes Prize Pack (12/24)
Perplexus Original (12/24)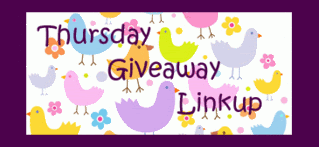 Your turn! Please use this format so everyone is consistent:
Giveaway item (end date)
Please link directly to your giveaway (not your blog). When you are finished, I would love a comment and a tweet of this post (click on the Twitter icon above the post).
Note: Spam entries will be deleted!