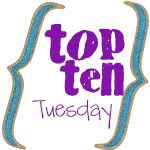 Ten things Joley has done this past week. My baby amazes me every day. I can't believe how much she grows and matures in a week's time. So bittersweet.
1. Crawl. Crawl fast. She is on the move and there is no stopping her.
2. Eat a piece of dog food. Ewww. She crawled over to the bowl and got a piece before I could stop her. She was not happy about it.
3. Go to the doctor. She is getting big! See here for details.
4. Sleep in her crib for naps.
5. Sleep in her own bed for the beginning of the night. I separate this from the last because this is huge! I get some time before she comes to my bed to relax some.
6. Eat sweet taters. This was yesterday and she liked it.
7. Feed herself. Not food really, but puffs. She likes them. She may turn into a puff if I am not careful.
8. Drink from a sippy cup. We are working on this. I am mostly giving it to her to play with and get used to holding. She has gotten a few drinks though.
9. Laugh hysterically at Johnny for being goofy. He can make her smile and laugh more than anyone.
10. Steal my heart more and more every day. I love my baby!
Head over to
www.ohamanda.com
to enter your Top 10 Tuesday.