continued from Recap #1, written on the plane ride home on Sunday
We headed out with Shannon and Rowe again, but this time we were getting our own little NYC tour.  We met up with Shannon's husband at Lombardi's restaurant.  It was the first pizza place in the USA and they are certainly doing it right.  We ordered a white pizza and it was delicious.  In fact, there is some left over in my carry on that I am bringing home for Mike.  It is really one of the best pizzas I have had!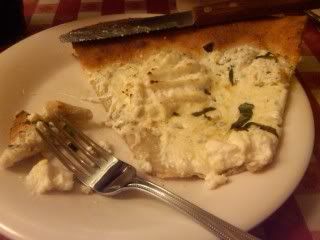 After pizza, we walked down the block through Little Italy.  We bought some Cannoli's for dessert and I bought a few extra for breakfast this morning.  They were very yummy both last night and this morning.  After Little Italy, which by the way have the same painted fire hydrants as St. Louis, we were headed for ChinaTown.  We didn't do much but walk through but now I can say that I have been there.  We finally hopped on a subway and headed back to Times Square.  That was our first subway ride and it was good… although I wouldn't have wanted to do it alone.
Little Italy…

In Chinatown…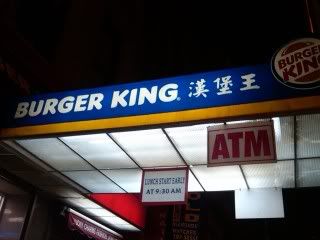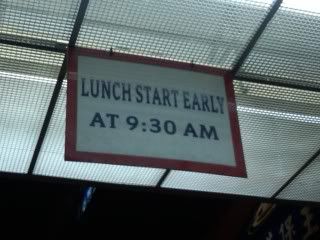 Our first subway ride…

Once back in Times Square, we went to Toys 'R Us with Shannon and the family.  The Barbie area was huge and all I thought was that Joley would love it.  There was a gigantic dinosaur as well that Johnny would have gone crazy over.  In addition, the Lego area was very neat as was the Leapfrog area.  There sure is quite a difference between the Times Square store and the ones at home.
Kenzie and I in Times Square…

The dino in Toys 'R Us…

We walked back to the hotel at this point and said our goodbyes.  Again, I just want to say how thankful Kenzie and I are for the hospitality of Shannon and Jason for letting us come along.  They are great people. I also feel very blessed to have met someone like Shannon. I felt so comfortable with her and hope that we can stay in touch. It isn't often you find someone that just "gets" you.
Kenzie and I headed to our room and I Skyped with the kids again.  Since it was getting late, we headed out as soon as the call was over.  We went back into Times Square and purchased some souvenirs for the kids, the husband, and my mom.  It was midnight before we got back to our room.  I packed up to be ready for the day and then finally, after 1am, got to bed.
more to come…
Again, a huge thanks to Crayola for sending us to New York for the Pop Art Pixies VIP party. We had a wonderful time. Be on the lookout for a fun giveaway from Crayola very soon!