One thing I love is a product that is not only well made and built to last, but one that is made in the USA is an added bonus.  Jacob Bromwell products fit into both of those categories.  In business since 1819, Jacob Bromwell has got the "built to last" down pat.  In fact, their products have a lifetime guarantee.  That is how confident they are with their products.  Any company that stands behind their product in that way is one that I am willing to stand behind too.
We often buy block cheese to save some money.  In addition, I love shredded veggies in my meals (to hide from the kids) and once the baby is one solids, being able to get very small pieces of food is a huge help.  So, when I was given the chance to review Wonder Shredders from Jacob Bromwell, I was more than happy to do so!
When the Wonder Shredders arrived, I was super excited to see how sturdy they are.  They aren't the kind of shredder that bends easily like some I have seen and owned.  They wash up nicely time and again with no sign of rust or wear.  We make sure to dry them completely before putting them away and I can see that they will last a very long time.
I love that the Wonder Shredders are so small.  I can stop storing my huge grater and use these easy-to-store Wonder Shredders instead.  They are small enough to store in a drawer!  They come in a set of three:   small holes (1/8″ diameter), medium holes (1/4″ diameter), and large holes (1/2″ diameter).  They are good to use for a number of foods from fruits and veggies to cheese.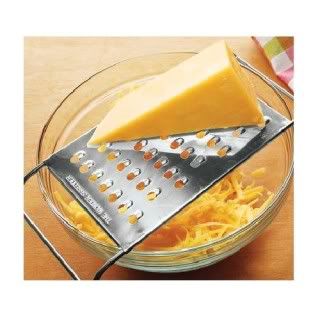 You can purchase Wonder Shredders for $34.99 for tin or $36.99 for stainless steel.  These would make a fun gift for the cook in your life… think about a basket filled with cooking goodies!  I know there are many great cooks that would love some great utensils.  They might also be fun to include in a teacher gift with some yummy cheese and delicious breads.  They offer free shipping on orders over $100.
Jacob Bromwell has kindly offered to give one of you the same set of Wonder Shredders I received!
How to enter: The mandatory entry must be completed in order for all others to count.  All entries must be recorded into the Rafflecopter widget.