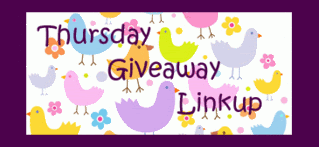 I have several giveaways running currently. Be sure to enter to win!
Win Hall and Oates 4 CD box set (2/19)
Win AC/DC Backtracks box set (2/19)
Win $50 gift certificate for Baby's First Phone Call (2/21)
Win a Musical Hand Wash Timer (3/1)
Win a Burpie Bundles bib (3/4)
Please use this format so everyone is consistent:
Blog name- giveaway item (end date)
Please link directly to your giveaway.  No spam please!