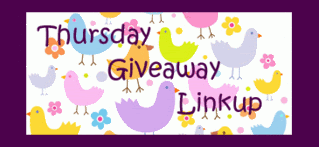 I have several giveaways running currently. Be sure to look at the sidebar to see them. If you have a giveaway, link up below! I will be running this every Thursday.
Please use this format so everyone is consistent:
Blog name- giveaway item (end date)
Please link directly to your giveaway (not your blog). When you are finished, I would love a comment and a tweet of this post (click on the Twitter icon below the post).
Note: Spam entries will be deleted!