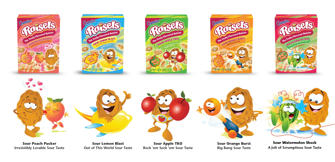 My kids love candy. I love my kids to have healthier snacks than candy. So, what is the answer? Raisels… at least in our house!  There are five flavors… apple, orange, peach, lemon and watermelon.  We tried the apple, orange and lemon.  Of those my kids liked the orange the best.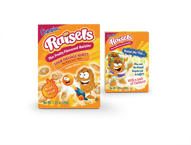 aisels are the first 100% real fruit snack that actually tastes like candy. 100% Vitamin C, real dried fruit golden raisins, less added sugar than sweetened dried cranberries! – make Raisels a great alternative to cookies, candy and sugary fruit snacks.
Raisels are:
100% US RDA for Vitamin C
Rich in Antioxidants
Fat Free
Cholesterol Free
No High Fructose Corn Syrup or Artificial Sweeteners
No Sodium
Kosher Certified by the Orthodox Union
You may be thinking that these can't possibly take the place of candy in a kids' mind. I can assure you though that they really can. I really did give my kids the choice of either a sucker or Raisels and they both chose Raisels. They ate them up and asked for more.
I will be buying more Raisels in the future and would recommend them to anyone who has kids that like to snack during the day. They make the perfect companion to lunch or can be eaten on their own.
Disclosure: We received the product mentioned from Raisels through Team Mom. All thoughts and opinions are my own.